Credit to Faith for the border/background!
<soundcloud url="https://soundcloud.com/kemosaberecords/die-young-ke-ha" color="#032b3a" height="20" width="21"></soundcloud>
✨Piper✨
"Come on, Billy! It'll be fun! Soon enough, you'll be the most popular guy in school!"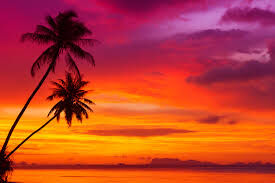 | | |
| --- | --- |
| Name | Piper Amelia McAndrew |
| Nicknames | Pipes |
| Description | Piper is 5'6, with bright red hair, deep blue eyes, and a rather skinny/thin frame. |
| Gender | Female |
| Grade/Age | 9th/15 |
| Sexuality | Heterosexual |
| Boyfriend | N/A |
| Crush | N/A |
| Rank | Townie |
✨Backstory✨
TBA
✨Likes and Dislikes✨
~Likes~
Fluffy things
Watching the sunset
Flowers
Encouraging her brother
~Dislikes~
Being lonely
Moving houses
Bullying
Violence
✨Fears✨
Separation from family
Death
Her brother being hurt
Fun Facts
Piper is dyslexic.
Piper's extremely overprotective over her brother, and will attack anyone who even tries to hurt her brother in any way,shape or form.
Dogs make Piper a little uneasy, due to an experience she had a few years ago.
✨Turn-ons/Turn-offs✨
~Turn ons~
Blue eyes
Brown hair
Blue dyed hair
Comedy

~Turn offs~
Purple/Pink dyed hair
Teasing
Unnaturally colored eyes
✨Gallery✨
Community content is available under
CC-BY-SA
unless otherwise noted.